Best Italian Restaurants in Toronto: A Culinary Journey Through Italy's Flavors
Toronto, a melting pot of cultures, offers a vibrant food scene with diverse cuisines to tantalize your taste buds. Among these, Italian cuisine holds a special place in the hearts of locals and visitors alike. The city boasts a rich array of authentic Italian restaurants that take pride in serving traditional dishes with the freshest ingredients. In this article, we'll take you on a delightful culinary journey through some of the best Italian restaurants in Toronto.
Terroni
📍Address: 720 Queen St W, Toronto, ON M6J 1E8, Canada
☎️Contact: +1 416-504-1992
Terroni, with several locations across the city, has become an institution for Italian dining in Toronto. Anthony Bourdain once said, 'Italian food at its best is like Japanese food, but with more emotion.' At Terroni, this sentiment truly comes to life as they are committed to preserving the true essence of Italian gastronomy. This restaurant is committed to preserving the true essence of Italian gastronomy. Their menu features classic dishes made from time-honored recipes, such as wood-fired Neapolitan-style pizzas, homemade pastas, and mouthwatering antipasti. Terroni's warm and inviting ambiance, reminiscent of an Italian trattoria, sets the stage for an unforgettable dining experience.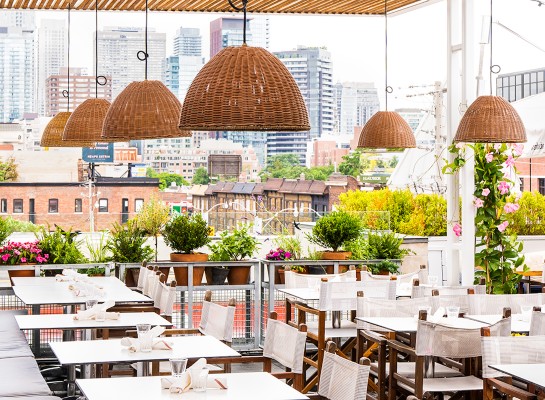 ---
Buca Osteria & Bar
📍Address: 53 Scollard St, Toronto, ON M5R 1G4, Canada
☎️Contact: +1 416-962-2822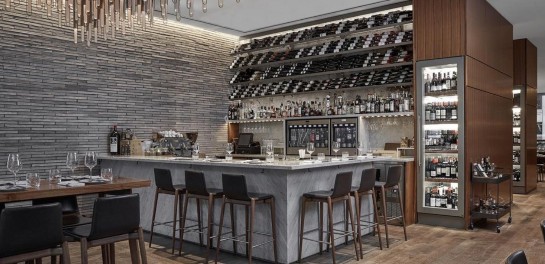 Nestled in the heart of King West Village, Buca Osteria & Bar is a culinary gem that delights diners with its contemporary take on Italian fare. Led by acclaimed Chef Rob Gentile, the restaurant offers a menu that reflects his passion for fresh, seasonal ingredients. From delicate crudo dishes to exquisite house-made charcuterie and inventive pasta creations, Buca promises a symphony of flavors in every bite.
---
Piano Piano
📍Address: 88 Harbord St, Toronto, ON M5S 1G5, Canada
☎️Contact: +1 416-929-7788
Piano Piano, located in the vibrant Harbord Village, is a celebration of Italian comfort food with a modern twist. Chef Victor Barry's innovative approach to classic dishes has earned the restaurant a loyal following. Guests can enjoy dishes like decadent lobster spaghetti, sumptuous osso buco, and delightful ricotta cheesecake in a warm and inviting atmosphere.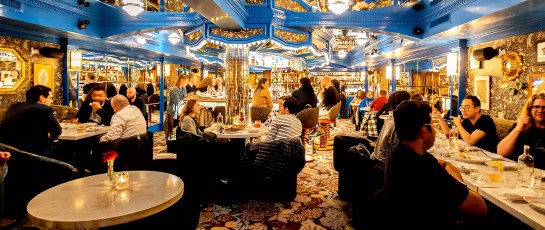 ---
Gusto 101
📍Address: 101 Portland St, Toronto, ON M5V 2N3, Canada
☎️Contact: +1 416-504-9669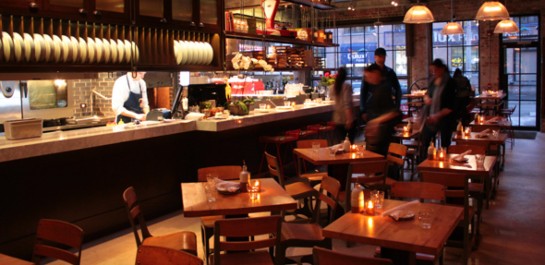 For a taste of Italian street food, Gusto 101 in the King West neighborhood is the place to be. The restaurant's lively ambiance and open-concept kitchen create a welcoming and energetic vibe. Their menu features a wide array of dishes meant for sharing, including wood-fired pizzas, hearty pastas, and fresh salads. Don't forget to try their signature Nutella pizza for a sweet finale.
---
Sud Forno
📍Address: 132 Yonge St, Toronto, ON M5C 1X3, Canada
☎️Contact: +1 416-955-1100
In the heart of bustling Toronto, Sud Forno stands as a beloved Italian bakery and pasticceria, offering a true taste of Italy on Yonge Street. This culinary hotspot delights locals and visitors alike with an assortment of freshly baked bread, pastries, and paninis that are perfect for a quick and delicious meal. Let's explore the delectable offerings of Sud Forno and why it has become a favorite among food enthusiasts.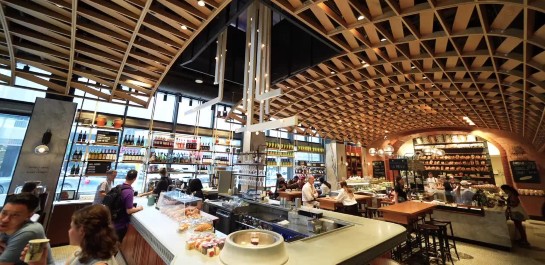 Sud Forno – An Italian Culinary Gem
Nestled in the heart of Toronto, Sud Forno exudes the charm of a traditional Italian bakery. As soon as you step inside, the inviting aroma of freshly baked goods wafts through the air, transporting you to the streets of Italy. The warm and welcoming atmosphere invites you to linger and explore the mouthwatering delights on display.
A Plethora of Freshly Baked Goodies
At Sud Forno, you'll find a delectable array of baked goods made with love and skill. From crusty artisanal bread to flaky croissants, every item is a treat for the senses. The selection of pastries and desserts is equally impressive, with cannoli, tiramisu, and ricotta-filled sfogliatelle stealing the hearts of sweet enthusiasts.
Perfect Paninis for Quick Bites
Sud Forno's menu also features a variety of paninis made with the finest ingredients. Whether you're in the mood for classic prosciutto and mozzarella or a vegetarian delight with roasted vegetables, there's a panini to satisfy every craving. The combination of freshly baked bread and flavorful fillings makes these paninis a go-to option for a quick and satisfying lunch.
Italian Café Vibes
The seating area at Sud Forno is cozy and inviting, making it a great spot to enjoy your freshly prepared treats. As you savor your pastry or panini, you can sip on a perfectly brewed coffee or indulge in a creamy cappuccino, just like the Italians do.
A True Italian Experience
Sud Forno brings an authentic taste of Italy to the bustling streets of Toronto. Whether you're grabbing a quick bite on-the-go or taking the time to savor your treats in the café, the experience is nothing short of delightful.
Grab-and-Go Convenience
For those on the move, Sud Forno's grab-and-go options are a lifesaver. Whether you need a delicious breakfast pastry or a gourmet sandwich for lunch, Sud Forno has you covered. The convenience and quality of their offerings have earned them a loyal following.
---
Osteria Rialto
📍Address: 1006 Bloor St W, Toronto, ON M6H 1M2, Canada
☎️Contact: +1 416-531-7373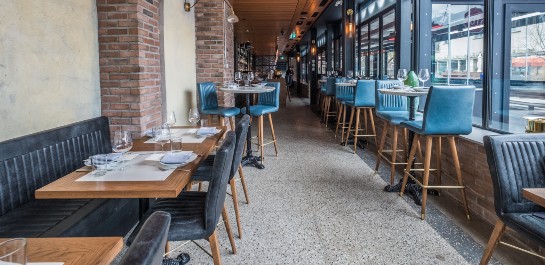 Located in the historic and newly revitalized Rialto Cinema, Osteria Rialto is an elegant Italian eatery that pays homage to the golden age of cinema. The menu showcases a fusion of Italian and Canadian flavors, highlighting seasonal and locally sourced ingredients. With an impressive selection of wines and an atmosphere that exudes old-world charm, Osteria Rialto promises a memorable dining experience.
---
Ascari Enoteca
📍Address: 1111 Queen St E, Toronto, ON M4M 1K8, Canada
☎️Contact: +1 416-792-4157
Ascari Enoteca, situated in Leslieville, is a hidden gem that combines the best of Italian cuisine with an extensive wine list. The restaurant is known for its well-curated selection of Italian wines, offering the perfect accompaniment to their delectable dishes. From house-made pasta to savory meat and seafood dishes, Ascari Enoteca is a haven for food and wine enthusiasts.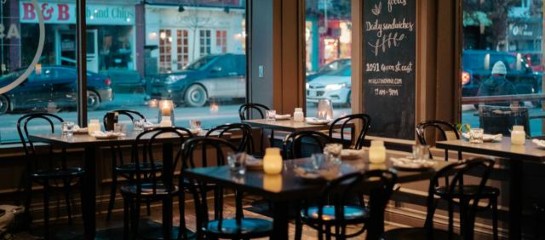 L'Unità Enoteca:
In the heart of Yorkville, there once stood a charming Italian restaurant known as L'Unità Enoteca. This hidden gem offered a delightful fusion of traditional and modern flavors, coupled with an extensive wine list that perfectly complemented its delectable dishes. Let's take a stroll down memory lane and revisit the culinary journey of L'Unità Enoteca, where the ambiance, the menu, and the wines left a lasting impression on its patrons.
Looking for culinary inspiration? Explore these 11 tasty restaurant and food-related websites to find out more. Among them, you'll discover L'Unità Restaurant, a delightful gem that includes detailed services, menu descriptions, an extensive wine list, and helpful parking and driving directions to guide you to its doorstep.
L'Unità Enoteca – A Yorkville Gem
Once upon a time, L'Unità Enoteca graced the upscale neighborhood of Yorkville, hidden like a precious jewel awaiting discovery. The restaurant's warm and cozy interior, adorned with rustic Italian elements, created the perfect setting for a relaxed and intimate dining experience. The attentive and friendly staff made every guest feel like a welcomed visitor in their own home.
A Fusion of Traditional and Modern Italian Cuisine
The menu at L'Unità Enoteca showcased a delightful array of dishes that celebrated the richness of Italian cuisine. From classic pasta dishes like linguine alle vongole to inventive creations like duck confit gnocchi, each plate was a masterpiece that delighted the senses. The culinary team at L'Unità Enoteca took pride in using locally sourced and seasonal ingredients, ensuring that every dish burst with flavor and freshness.
An Enchanting Wine Selection
As an enoteca, L'Unità boasted an impressive wine list that featured carefully curated Italian wines. Whether patrons preferred a full-bodied red or a crisp white, the knowledgeable sommeliers at L'Unità Enoteca could recommend the perfect pairing for their meals. Sipping on a glass of Feudo Disisa Chardonnay or indulging in the rich flavors of Azienda Agricola Pacina, diners savored the moment and relished the enchanting wines.
A Romantic Haven
L'Unità Enoteca's intimate ambiance and candlelit tables made it a perfect spot for a romantic date night. The restaurant's half-price wine Tuesdays added an extra touch of romance, allowing couples to share a special evening while enjoying exceptional wines at a great value.
Perfect for Special Occasions
Whether celebrating an anniversary, a birthday, or simply seeking an exceptional dining experience, L'Unità Enoteca was the ideal choice. The attentive service and exquisite cuisine made every visit a memorable occasion.
Reservations and Closing Time
During its time of operation, L'Unità Enoteca highly recommended making reservations in advance, especially during peak dining hours. The restaurant welcomed diners for dinner service, offering the perfect setting for a delightful night out. However, as with all things, L'Unità Enoteca has since closed its doors, leaving behind fond memories of its gastronomic delights. Toronto's culinary landscape offers a genuine taste of Italy with its diverse and exceptional Italian restaurants. From rustic trattorias to chic wine bars, each restaurant promises an experience that captures the heart and soul of Italian cuisine. Whether you're a local or a visitor, exploring these Italian gems will leave you with a memorable gastronomic journey.